Sale!
Basic Face Mask
RM49.00
or 3 payments of RM 3.33 with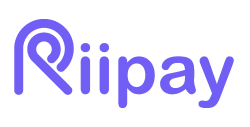 Facemask mempunyai getah belakang sebagai penganti extender.
Mudah bagi wanita berhijab.
Fabrik Facemask selesa, lembut dan mudah bernafas
Facemask ini mengikut piawaian WHO yang mana filter dibahagian dalam boleh ditukar.
Facemask berpoket untuk penukaran Non Woven filter
Facemask boleh dibasuh
PERINGATAN!
PENGGUNAAN FACEMASK TANPA FILTER ADALAH TIDAK SELAMAT. PASTIKAN ANDA MEMASUKKAN FILTER SEBELUM MENGGUNAKAN FACEMASK.
Delivery & Returns
Material yang selesa & serap peluh.
Bahagian luar neoprene.
Bahagian dalam cotton spandex.
Bahagian belakang #GETAH (menggantikan extender).
Ukur lilit 21 inci.
Boleh di regang sehingga 25 inci
Boleh di basuh (JIMAT)
PERHATIAN !!
Penghantaran mengambil masa dalam 7 hari bekerja
– Note: No free filter.Filter hendaklah di beli secara berasingan jika ingin memakai bersama filter